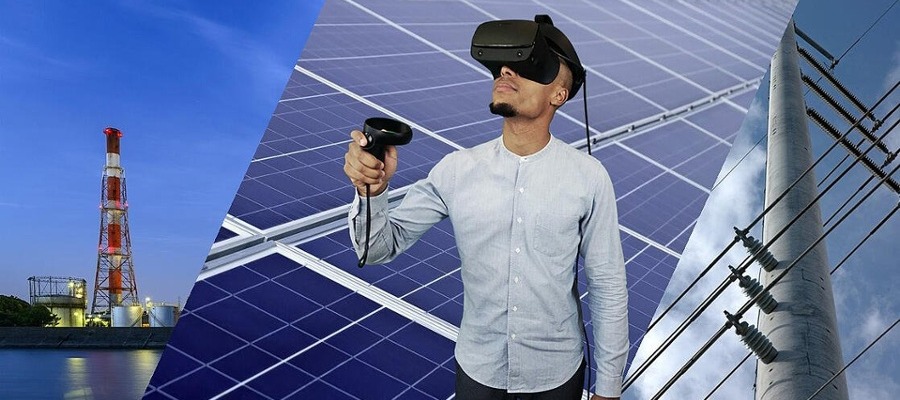 The energy sector is in the midst of a tremendous shift as it embraces the use of virtual reality software (VR) and augmented reality (AR) technology on a global scale.

Using this technology has improved processes for engineers, resulting in better decisions, higher efficiency, and reduced costs. Traditionally, product designs have been rendered in 3D on a computer. After approval, a prototype is created to determine whether the physical rendering fits together well, is ergonomically sound, etc. With advances in virtual reality and augmented reality, a new product can be viewed in the early stages of the design process. Companies can focus on correcting errors at this stage before moving on to production.



VR Offers Effective Solutions to the Energy Industry



Businesses are always looking at finding ways to keep costs down and improve efficiency. AR and VR are part of the solution.

These digital technologies bring multiple benefits to the energy sector. They can help ensure that companies can extract more energy while keeping costs in check. For example, AR is being used for remote consulting. Company experts at the home office are able to advise junior field workers in real time. The company saves on travel expenses and can keep these highly-experienced experts on the payroll. Companies are increasingly conscious about their environmental impact, and implementing virtual reality software is a tactic that reduces their carbon footprint. Traditionally, when energy companies want to invest in large pieces of machinery, they may have had their representatives travel to see it in action. With virtual reality software, purchasing managers and team members who will be using the equipment can get a hands-on idea of how it operates. The technology allows for better buying decisions that will benefit the company while minimizing its environmental impact.
Virtual reality can also assist the energy sector in the following ways:
1. More Effective Training

Employers use VR/AR headsets for employee safety training programs. The headsets can run software showing workers the closest escape routes and identifying hazardous workplace areas. The software can also offer employees some "worst-case scenario" training situations to indicate what would happen in a "real-life emergency."
Employers can use VR in energy industry for hands-on training for employees. This strategy makes it easier for workers to retain information and is less costly than conventional training methods.
The technology can create real-life training scenarios. Employees can practice or refresh their skills on complex or expensive equipment.
2. Reduce Maintenance Expenses.
Technicians wearing AR headsets will have live access to necessary service documents and manuals on their tablets.
Overlaying 3-D models and real-time maintenance directions on equipment on-site allows technicians to highlight faulty parts. This strategy reduces time and cost spent on maintenance.
3. Boost Overall Operational Efficiency
Keeping operational costs down is one of the essential considerations currently required in the energy industry. VR makes it possible to explore oil fields and make accurate decisions about where to place drill sites without visiting the areas personally.

Augmented reality allows a technical expert to monitor virtually and simultaneously provide support for multiple locations. This strategy saves companies considerable money, time, and staffing.
The accurate data provided by virtual reality and augmented reality, delivered to the right person on time, means the company can make the best decisions more quickly. The company will grow and not stagnate.


TechViz Solutions for the Energy Industry
1. Visualize Complex Data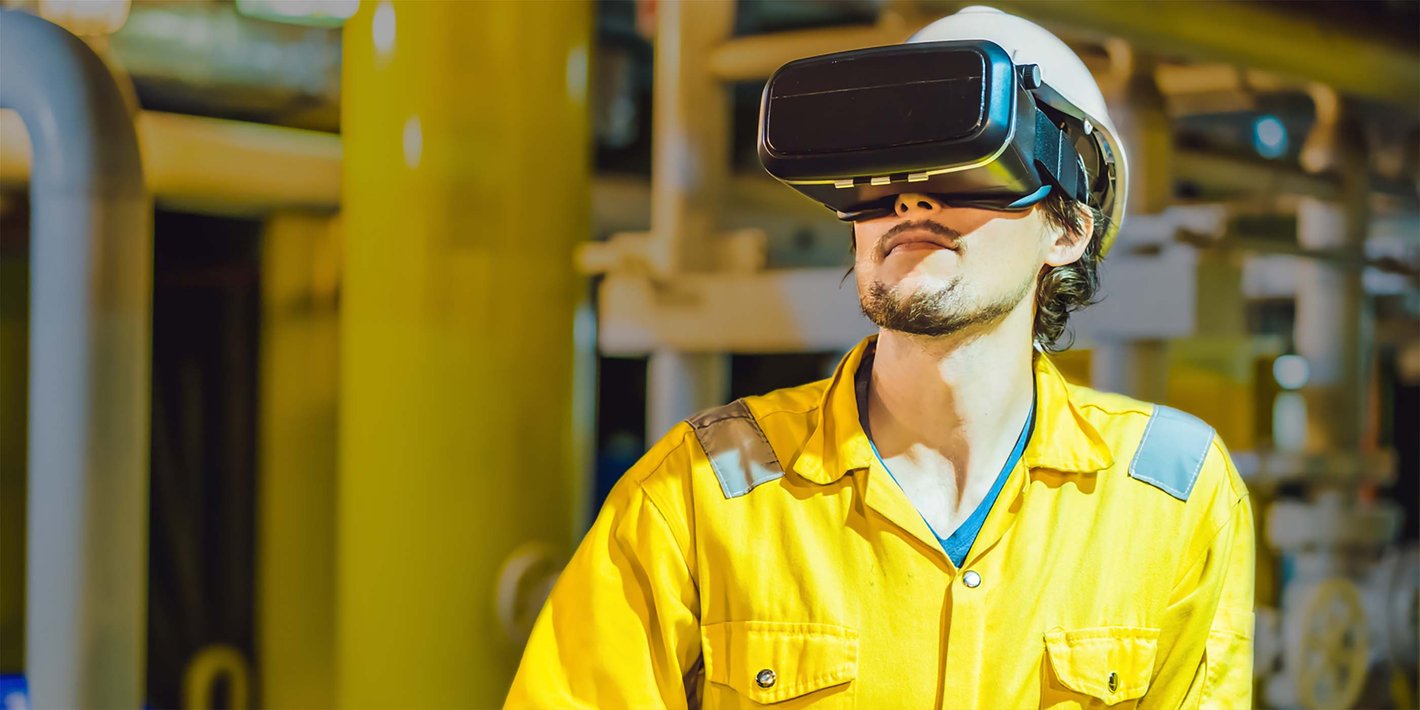 They say that a picture is worth a thousand words. That idea is applied when trying to visualize complex forms of data. It can be challenging to comprehend a flat rendering when interpreting the effects of airflow and weather patterns in the energy industry. Likewise, energy sector technicians need to picture how molecules interact in their work.

Our simulation tools make it easier to comprehend these concepts. The team can "get on the same page" more quickly to solve problems and move forward more efficiently.
2. The Ability to "See" Remotely
One of our clients in Qatar is ingeniously using technology. The company views data from "rocks" to determine whether oil is present. The procedure works like this: The company takes the rock and cuts it into small pieces. Next, an MRI machine examines the stone. The third step is scanning the rock using visualization software which TechViz displays in virtual reality.

Our client can then determine whether oil is present in each "slice" of rock presented using 3D visualization software.
3. Design
Who says that industrial designs must involve blueprints? With VR, designers in energy sector can visualize nuclear power plants and their machines as they will be employed when in operation.
4. Remote and On-Site Collaboration
A consulting firm working in the energy sector uses vr software to update and validate its designs. One team works on the design, another is in charge of validation, and a third works on the on-site set-up.
With TechViz technology, team members can review the designs in a virtual reality digital mockup. The technology allows the team to share their ideas on the 3D model and stick virtual flags on specific points with custom notes with issues. The best part is that this tech is user-friendly and easy to navigate.
5. Training
TechViz VR software is an excellent choice for employee training. Get a "hands-on" feel with our finger tracking devices. Your workers will be able to "touch" the virtual objects they are seeing and get a real "feel" for the equipment they will be working with. This training will stay with them long after they have completed the session.

Future Challenges that VR and AR Could Help the Energy Industry Solve
According to the World Economic Forum, embracing digital technology could create about US$1 trillion in value for oil and gas companies, as well as $640 billion for broader society. The latter figure includes US$10 billion in productivity savings, US$430 billion in lower emissions, US$30 billion from lower water usage, and US$170 billion in lower consumers. These are positive figures that demonstrate the effectiveness of virtual reality and augmented reality.
Many other industries have adopted virtual and augmented technologies to help their businesses. Why not yours?
Other blog posts that could interest you: