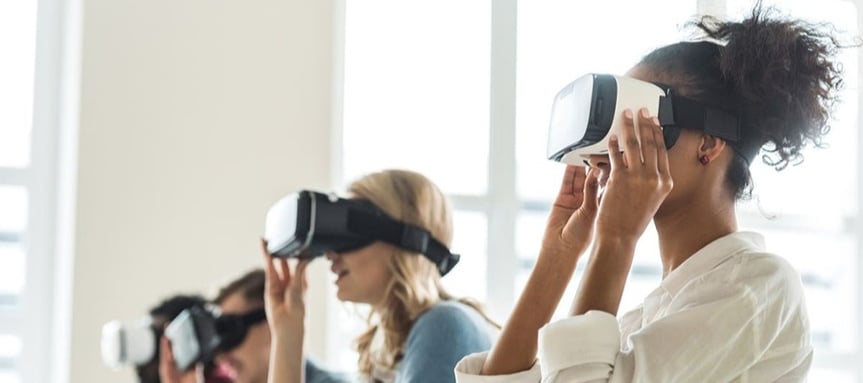 Augmented reality (AR) and virtual reality (VR) are two innovative technologies that are in high demand today. In fact, a recent report notes that the AR and VR market is poised to grow to $140.1 billion by 2026, thanks to a high CAGR of 38.4%. As various industries such as manufacturing, automotive, shipbuilding, and education continue to find ways to creatively leverage said technologies, the market for professionals who understand how to develop them will become more competitive. It is important to remember that the VR technologies and strategies used for engineering differ from the one used in gaming. In gaming, developers are more focused on providing quality entertainment in a VR world. On the other hand, VR for engineering is set on delivering 3D models and visualization techniques to enhance the design process.

Pursuing an engineering career in AR and VR can provide you with job security and a stable income. However, breaking into the industry can be difficult, especially if you're just starting out. Here, we'll discuss how you can launch your engineering career in this particular field.





1. Have the right educational background




In essence, VR software engineers are tasked with troubleshooting, developing, and analyzing archetypes. Through various programming languages and software, engineers can build innovative tech products where a user can fully immerse themselves.


There aren't a lot of AR- and VR- specific courses that are being offered by universities today. For this reason, most people who want to start an engineering career in this field often opt for coding boot camps and short courses that teach competencies in VR software development. However, having a background in computer science and software development is crucial if you want to find long-term success in this industry. For one, computer science graduates are well-versed in various programming languages such as C++. C#, JavaScript or Swift, since this skill is a key component in building immersive products. This allows them to take on entry-level jobs in the AR and VR industry.


Furthermore, those who want to attain a senior-level position will best benefit from having a masters degree in software development. Aside from further developing your programming skills, pursuing a master's degree in software development gives you an advanced understanding of the architecture, creation, and presentation of various AR and VR software and applications. Having these competencies allows you to lead your own development team and engineer products and applications that will be used by various industries. Thankfully, an increasing number of colleges are offering remote higher education degrees, which makes it easy to obtain a diploma in software development without having to put your career on pause.


2. Be familiar with various AR and VR tools



Engineering products and applications require a wide understanding of how this technology is developed and deployed. For this reason, you should also work on familiarizing yourself with the different VR software tools that developers and engineers use. For one, having an idea of what game engines such as Unity and Unreal are key in helping you understand how to create a seamless environment. Moreover, a brief understanding of other technologies such as cloud computing and artificial intelligence will be extremely beneficial as these are now being applied to enhance AR and VR tech. Cloud computing allows VR development teams to work more efficiently and effectively, since all the data and 3D visualization software are now stored on a remote collaboration platform. In addition, it is also ideal to familiarize yourself with 3D modeling, motion capture, and gesture recognition software since you'll find yourself working alongside 3D artists that will bring your immersive project to life.
3. Work on your soft skills
It's important to remember that professionals in tech industries mostly work in teams. Because of this, you should strive to develop the right soft skills that will help you build a good rapport with your teammates and develop a good working dynamic with people from other departments. Soft skills such as organization, communication, creativity, perseverance, problem-solving, and teamwork, can help you find a lot of success as an engineer in the AR and VR industry.