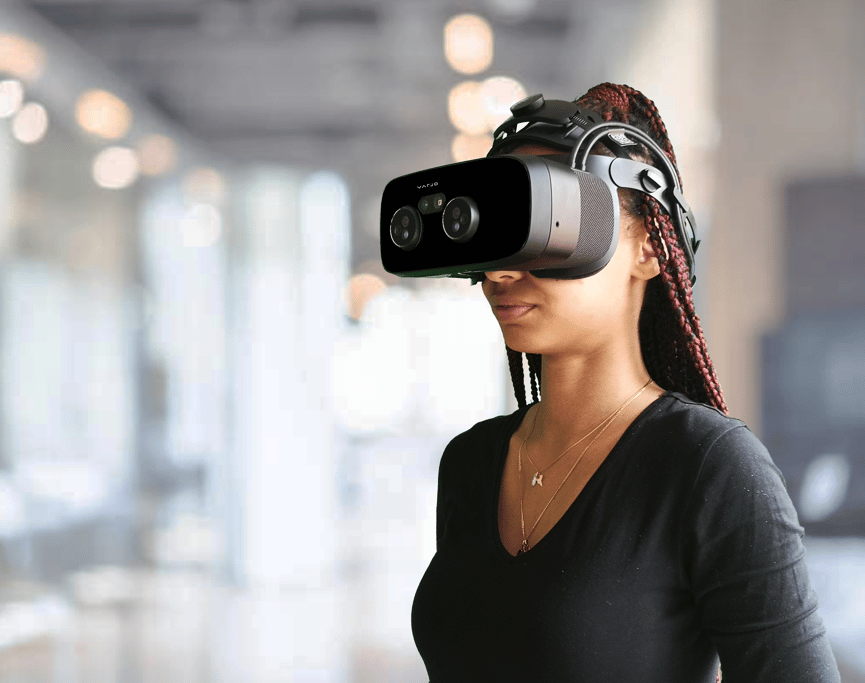 This article is the 2021 edition of a regular review the TechViz team carries out to help you navigate the market. There are indeed many types of XR headsets around: tethered, all-in-one, Virtual Reality, Augmented Reality, Mixed Reality… This can sometimes be confusing, especially because every manufacturer uses its own terminology to boast the uniqueness of its technology.
We will focus on tethered VR headsets, as they are the most versatile to serve use cases in engineering and design. Depending on your use case and the scale of your project, you can tailor your system to your needs in terms of processing power, screen resolution, storage, and so on. That doesn't mean other types of headsets are not suitable, but they are generally more focused on specific use cases.
TABLE OF CONTENT:
What are the best VR headsets for engineers in 2021?
PC-powered headsets require a constant connection to a powerful PC system and often need external sensors and camera to track the user's movements. These elements imply that you will not only need further hardware investment, but also a room set-up for a better immersion. You can find more about this subject in this article.
We have shortlisted 5 best VR headsets for engineers in 2021 by using our own brand of tests using Techviz VR software. We tailored our choice around the need to display (large) CAD models and 3D data while keeping a high frame rate.
1.
HTC VIVE Pro 2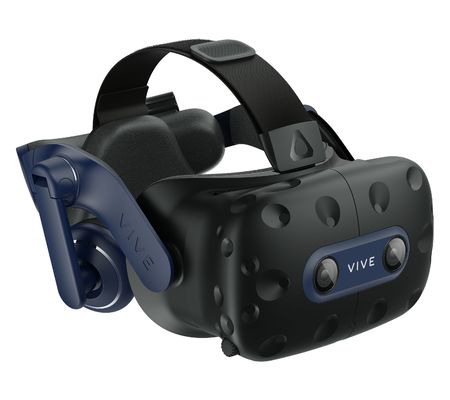 VIVE Pro is an easy-to-deploy VR system that scales with your business and provides the richest feature set for professional users.
Pros: The system offers a good resolution, and enables you to install a wireless adapter ($400) so that you can freely move around in the VR environment without being limited by the linking cable. VIVE Pro 2 also blocks the light better than the other VIVE systems. Another feature to note: the headset generates a virtual outline of its environment to prevent users from bumping into walls or furniture. Its tracking system remains the best you can get on an HMD of this category.
Cons: The headset needs an external tracking system. It can use up to 16 tracking cameras, which complicates the installation of the system. This VR system also requires a powerful PC.
2.
Oculus Rift S

Oculus Rift S is the a PC-powered headset created by pioneers in VR (Oculus first kickstarter was in 2012), and they now have Facebook's backing.
Pros: It's a reliable headset that offers a good resolution and a good tracking system. You don't have to install external tracking cameras. The system has adjustable straps and its lightness makes prolonged use more comfortable. Motion tracking is very accurate for both headset and controllers. Price-wise it's one of the most affordable VR headset on the market.
Cons: To use the headset, you have to install the Oculus software - from Facebook, which is a relatively heavy soft (16GB). This system uses Rift's Fresnel lenses that causes a glare or halo effect, which can decrease the quality of your VR experience. Extended use leaves users with typical "VR faces": cheeks and forehead wears marks for several hours after use. Also, your controllers run on AA battery, and they may eat them at a fast pace.
3.
Varjo XR-3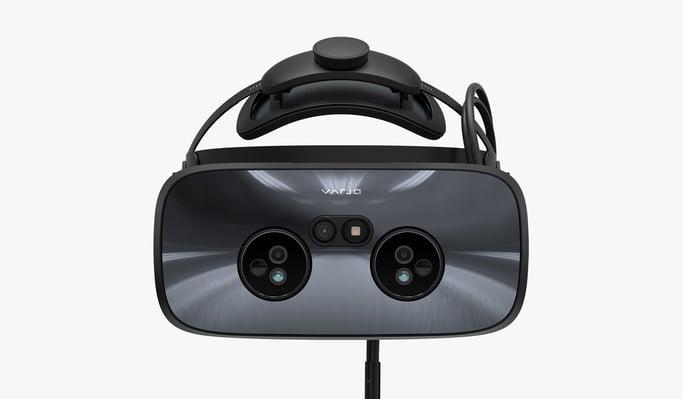 Month after month, Varjo continues to improve its product. Their latest iteration to date is the Varjo XR-3. Not only the resolution remains the best on the market (9.7-megapixel compared to 6-megapixel for Vive Pro 2), but the field of view has increased drastically, reaching now 115°. The mixed reality technologies embedded into this product make it an important player in the world of augmented reality.
Pros: Offers an angular resolution screen (equivalent as the human eye resolution). Focus area allows user to read texts and see details without difficulties. Field of view now reaches 115°. Offers mixed reality features.
Cons: The headset requires a high-end GPU to properly run. Compared to other HMDs, it is not minimalist at all as it requires two times more cables than the HTC Vive pro (8 cables and 2 link boxes). This headset is also the most expensive of our test. You will also need to buy tracking cameras separately.
4.
HP Reverb G2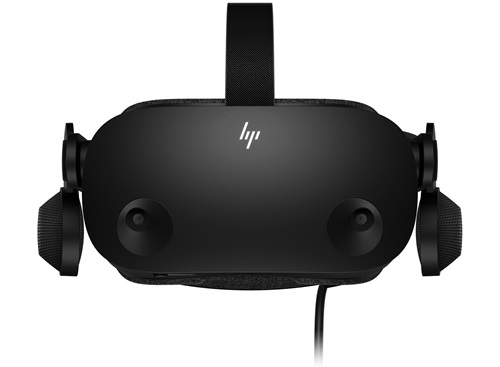 HP Reverb G2 offers some high-end specs that help him stand out among the competition. It is a mid-market product with a good balance of price and hardware.
Pros: No need to install tracking cameras. The hardware is easy to plug (1 USB/1 HDMI). Better resolution than Windows Mixed Reality headsets, and Oculus Rift S. Rather light weight.
Cons: The controller requires batteries. The software setup can be tricky, and the Windows Mixed Reality platform has a limited number of applications. Competitors have better tracking systems.
5.
Pimax Vision 8K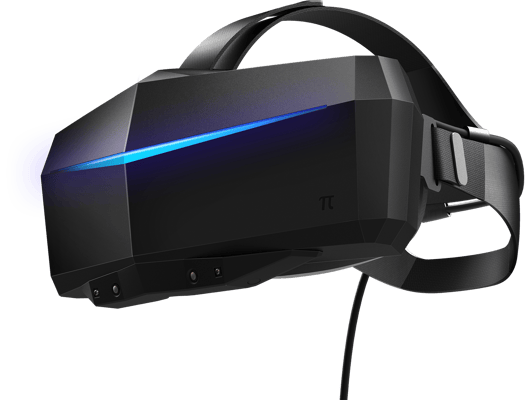 Pimax offers the first 8K headset to VR users. This difference in screen resolution makes the images way more defined and the colors brighter. It allows for a smoother VR experience and a high-quality immersion.
Pros: The headset can be worn painlessly over a pair of glasses. The absence of black border inside the VR experience improves the user immersion greatly and reduces motion sickness.
Cons: The light inside the VR experience is distorted. Although it offers an 8K resolution, this VR system is less sharp compared to the Pimax 5K. The focus is better for in competitor's headsets. This headset requires to buy HTC controllers (but there are rumors about Pimax developing their own hand controllers).
Compare our Top 5 PC-powered VR headsets for engineers
As you read earlier, choosing the best VR headset for your company can be quite complicated. Here are the main product specifications you can use to narrow your choice:
HTC VIVE Pro 2

Oculus Rift S

Varjo XR-3

Pimax Vision - 8K

HP Reverb G2

Hardware Platform

PC

PC

PC

PC

PC

Software platform

Steam VR

Oculus

Varjo SDK

Steam VR

Windows Mixed Reality

Price

$799 - $1,199 (including a tracking station and controllers)

$399

$5,995 plus $ 1,495 per year (without tracking station or maintenance)

$899 - $1299 (without tracking station)

$599

Screen resolution
(per eye)

2,448 × 2,448 px per eye

1,280 x 1,440 px per eye

1,920 × 1,920 focus display, 2,880× 2,720 context display

3840 x 2,160px per eye

2,160 x 2,160px per eye

Field of view (FOV)

120°

110°

115°

200°

114°

Degree of Freedom (DoF)

6DoF and 360° tracking

6DoF

6DoF and eye tracking

6DoF and hand-tracking

6DoF (but bad tracking)

Refresh rate

120Hz

80 Hz

90 Hz

90Hz

90Hz

Weight

470g

563g

594g (+ headband) + counterweight 386g

500g

498g
TechViz software: Make your VR headset compatible with 200+ industrial 3d applications
All the headsets presented in this article are fully compatible with TechViz virtual reality software. Our software enables designers and engineers to visualize their native 3D data in 1:1 scale from more than 200 compatible applications based both on OpenGL and DirectX. It can display large-scale CAD models (up to 1 billion triangles) without data conversion, and offers a wide range of additional features.
Also, remember that in the end, what matters most in the choice of your headset is your virtual reality use case. Sure, some HMD offers a wider field of view, and others are easier to set-up with your VR system, but if you really need some specific features, why don't you ask our teams?
Keep reading on VR for engineers: