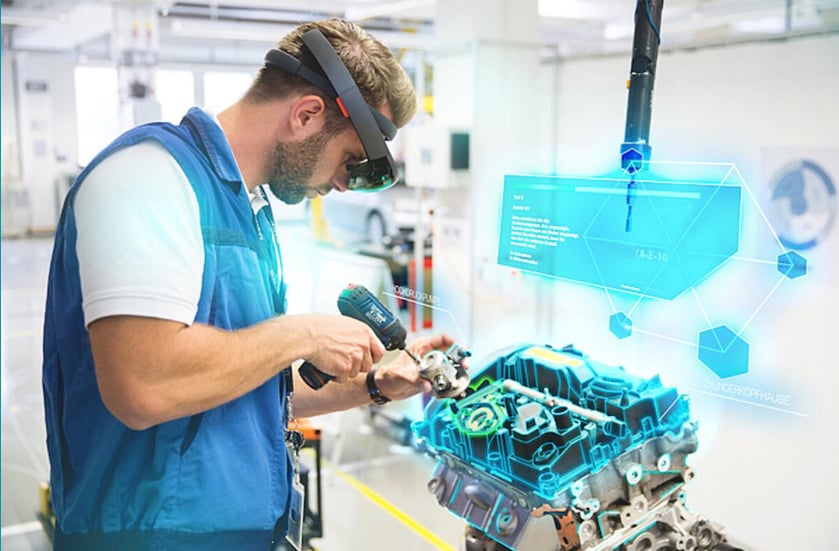 More and more engineers are relying on Augmented Reality (AR) and Virtual Reality (VR) in their jobs. Yet, to do so, you need to choose a software and a deployment that fits your use of these technologies, internal skills and budget priorities.
The choice usually boils down to On-Premise versus SaaS (Software as a Service), but it covers various dimensions:
- Budget: Subscription model versus permanent license
- Location of rendering servers: local versus Cloud
- Remote accessibility and collaboration
Let's take a look at these different dimensions to help you determine which is best for your business.
Budget: the choice between CAPEX and OPEX
On-Premise implementation of AR and VR implies upfront investment. On top of the display itself, you will need to acquire local servers to run your application. Additionally, the software itself usually comes as a permanent license with a one-time fee. This investment is categorized as CAPEX (CAPital EXpenditures) and amortized over various years.
On the contrary, SaaS is on a subscription base, meaning your business will pay an ongoing subscription fee. Said otherwise, the investment is this case replaced by an OPeration Expense (or OPEX).
There is no right or wrong solution. SaaS is easily accessible with fully packaged solutions such as TechViz' Share&Viz. You don't need complex or expensive VR devices such as VR-ready computers, or projection-based devices such as a PowerWall or an immersive room. In the best case scenario, you will only need your smartphone. Although, for professional use cases, we recommend that you use VR headsets for engineers (like HTC Vive, Oculus Rift, Varjo VR-3 , HP Reverb or Pimax VR). You won't need to buy any server or virtual machine either.
For On-Premise, investment can be steep , but you can find a ROI as your IT department controls all the maintenance and upgrade of the support. In the long run, depending on your use, the amortization of the investment might be cheaper than the running costs of other solutions.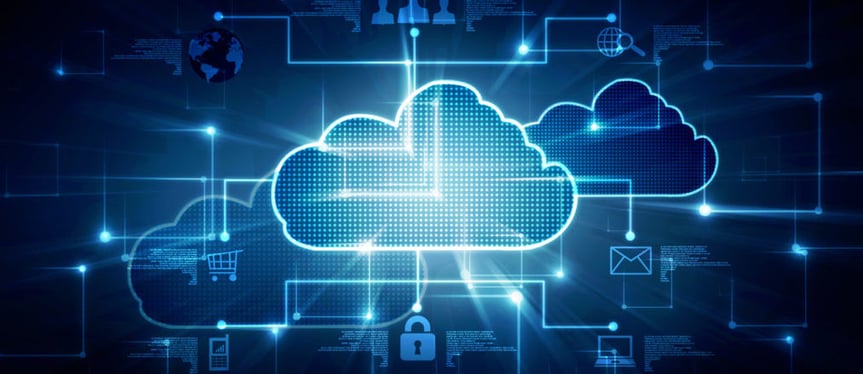 Rendering on local versus Cloud servers
Whatever the display, the core of AR and VR is the rendering of a 3D object or environment.
In the case of an On-Premise implementation, the rendering runs locally on your company's servers and computers. It means the server and all your company CAD models are hosted within your own infrastructure, and in many cases on site. 3D data and AR and VR tools are shared between VR-ready computers through your local network.
Virtual Reality Cloud is the mix between VR content and a cloud infrastructure. The computation tasks will be done on a cloud server, instead of using local powerful hardware. This solution allows your company to stream the VR content and share the CAD model in VR remotely with the other users.
Again, each solution has its own advantages and drawbacks. The main advantage of an On-Premise deployment is data security. If you want to stock your 3D data locally and manage them on your own servers, then it is better to choose an On-Premise VR software. However, there are solutions that means you will need to have the IT skills in-house to adapt the servers as your business grows.
As far as Cloud rendering is concerned, it will allow your processes to be faster and more flexible. On the flip side, there is necessarily some amount of data circulating on an external server.
However, there are solutions to prevent leaks. One is the implementation of a private Cloud. Cloud providers, such as Azure or AWS, will guarantee that your servers are completely isolated from other companies and dedicated to your organization. For example, cloud providers offer multi-layered security systems such as controlled access, data encryption and network protection.
The data security risk can also be mitigated by using data encryption or a software solution that does not require any upload of the model itself on the server but that only streams images, such as TechViz Cloud&Viz.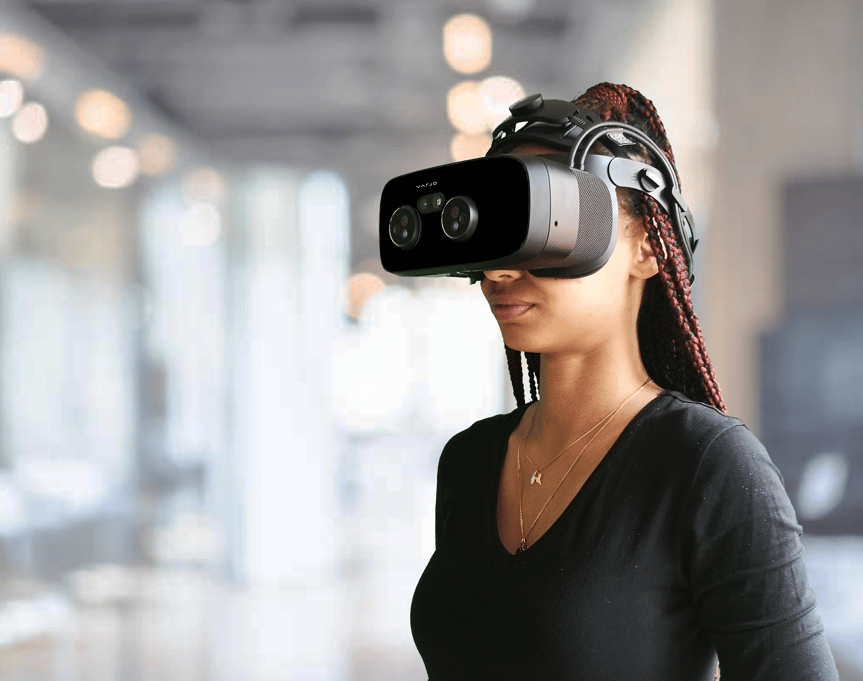 Remote accessibility and collaboration
Collaboration is one of the main features you want to look in a AR / VR software. Between the increase of remote work and the requirements of globalized engineering projects, engineers must be able to work with people that are not located in the same place, and even the same country.
Colloboration solutions fully immerse your teams in the same virtual environment, allowing them to interact simultaneously with the same CAD model at scale 1:1. For instance, TechViz VR software enables you to collaborate on 3D data with an unlimited number of collaborators and visualize your 3D model, take measures, and make annotations in real time.
One might think collaboration is necessarily associated with SaaS deployment of the application, but it is not the case. Collaboration based on On-Premise application is possible. You just need to open the model or environment at all ends and share the actions of the users, quite similarly to how it works with video games.
The difference with SaaS is that, thanks to Cloud rendering, only one user must host the software with the model. It allows your company to stream the VR content and share the CAD model in VR or AR remotely with the other users.
This type of AR / VR Cloud collaboration solutions is ideal for:
Companies with regional offices that need to collaborate efficiently from different places. With the cloud-based VR platform, you can easily share designs for a product or a facility.
Engineers relying on virtualized workstations so that every worker can visualize their work and participate in project review from wherever they may be.
Suppliers of modules, to review the integration of the module in the whole product.
Conclusion: which professional AR / VR implementation method is best for me?
Augmented and Virtual Realities have become a common fixture in today's professional world, whether it's to:
Run a design review for a complex project

Prevent conception errors before the product hits production

Train specialized workers

Assess safety risks in an installation

Visualize and interact with complex 3D data in real time
The choice between On-Premise or SaaS implementation depends on the goals, skills and budget priorities of your organization.
The On-Premise implementation is definitively relevant for large systems such as CAVEs and Powerwalls or advanced use cases.
SaaS is faster and easier to implement and now makes it possible to collaborate with third parties thanks to Cloud rendering. If you are interested by such innovation, check-out our latest product Cloud&Viz.
Want to know more about professional VR? Check-out our other articles about the evolution of virtual and augmented reality, and how it could benefit your business: