[Updated on April 9, 2022]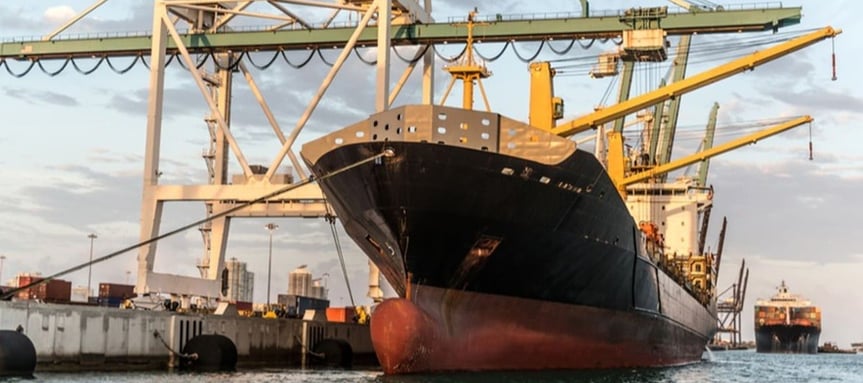 A report from Futuresource Consulting announced that the future of VR is bright, with massive investment in the upcoming years. Investments in the shipbuilding industry are not to be outdone, with a predicted $30 billion investment in its digital transformation in the next 30 years. Of course, Virtual Reality is already playing a great part in the digitization of the shipbuilding industry, transforming radically engineering heavy processes into way lighter, friendlier and more profitable ones. Let's take a look at the ROI of VR and see how VR is changing the game in the processes of the shipbuilding industry.
More efficient design processes
One of the main challenges for the industry is to design ships and boats while saving time and money. In this respect, the first solution brought by virtual reality in shipbuilding is to enhance project reviews making it possible to correct design mistakes at an early stage and to create fewer prototypes.
An excellent case in point is Groupe Beneteau, one of the industry leaders in large custom-built yachts. For them, interior layout is a key challenge, and the use of TechViz virtual reality software has helped the company to develop a competitive edge, being able to test and optimize all sorts of configurations.
Until the implementation of VR, ship building design process used to include physical prototypes of the different parts of their boats. If the design of a specific space was to be modified, it could take days or even weeks to alter the foam prototype before validation. With TechViz, modifications made within Catia CAD software can be visualized without delay in a VR headset. Not only has this saved a lot of time in the development process and avoided costly reworks, it has also helped the company optimize the layout through an iterative process.
Since introducing VR to its processes, the company has been able to diversify its use cases: by having a full virtual prototype available at an early stage, they have been able to involve Sales and Marketing teams earlier on. Using Fly&Viz, TechViz transportable AR / VR immersive room, engineers can step up their game by taking this VR suitcase to offices worldwide. This method is much appreciated by all downstream teams and makes it even possible to share attractive design proposals to customers in need of bespoke adaptations, using TechViz in conjunction with Rhino 5 or VRED.
Whether they are shipping or military vessels, large ships are usually one of a kind. Making sure they can be properly operated and maintained is a key concern that can now be addressed easily thanks to VR or AR.
Mazagon Dock Shipbuilders Limited (MDL), one of the leading shipyards in India producing warships and submarines for the Indian Navy and international customers, has fully embraced virtual reality.
Almost every single ship sailing out of the shipyard has specific technical requirements (embarking heavy missiles for example or even helicopters on
board) while respecting safety and ergonomics standards of very confined places.

"At MDL, we make high-performing naval ships while ensuring safety and ergonomics with highest level of space utilization" claimed Mr. Parag M Deshpande, Chief Manager Design IT at MDL.
To meet those requirements, MDL can count on its virtual reality Lab consisting in: VR headsets, a large multi-channel high resolution Powerwall combined to an optical tracking system, a full body suit to track users' body and movement in the virtual space, and TechViz, vr for engineering software enabling to display CAD models in virtual reality in real-time, providing a broad range of functionalities fitting MDL's use cases.
In order to check and validate maintenance operations, technical teams use virtual reality in shipbuilding so that they can simulate how the operation is done and validate that it is performed correctly. Using full body tracking, TechViz displays a 3D avatar of the user's body in the virtual space helping users to conduct ergonomics reviews in real-time, reachability study, maintenance operations and check collisions between the virtual human & the 3D virtual model of the ships. Engineers can check the ergonomic posture of a technician when he performs maintenance operations, test in real-time the impact of making changes, see collisions between manikin and the 3D object to understand the space availability and conduct reachability tests in different postures.
Mr. Deshpande added that "Warships and Submarine construction is very complex and has stringent quality standards. VR helps us in innovating, anticipating errors and risks at an early stage of conception. It helps our customers to visualize the ship in an immersive environment and allow them to suggest any modification in design before releasing for production".
Since using VR, many stake holders from different divisions of MDL, can go through the design review process to validate ship design. This helps them in identifying issues and in making changes in real-time at an early stage of the project review. It also greatly helps in taking decisions faster.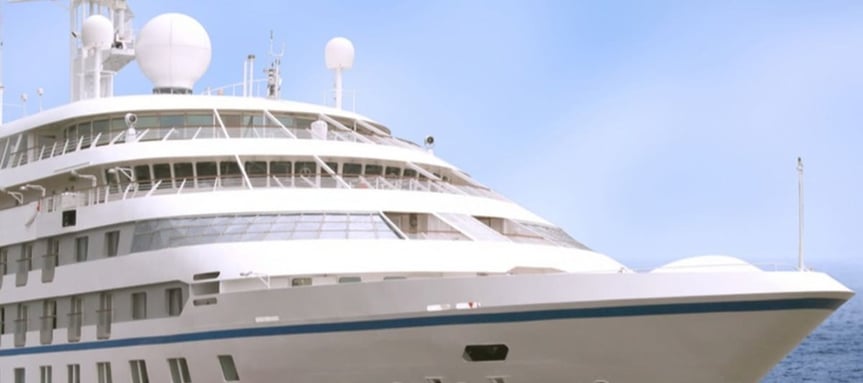 VR Collaboration for smoother co-conception
As many other industries, shipbuilding increasingly includes co-conception between different R&D centers and integration of modules and subassemblies developed by third parties. Smooth communication between the different teams working on these subprojects is key to on time delivery and with expected level of quality. Who has never experienced working with a remote team and having problems coordinating smoothly on a project?
To resolve this challenge, the use of VR appears to be an obvious choice. It is no accident if many players of the shipbuilding industry have chosen TechViz to help them address the issue. Using TechViz VR Collaboration software, all teams are brought closer together and can work on the same project review in VR from a distance and with military-grade data-security. Each user can see a 3D avatar of other users in a virtual environment and can point out changes, advantages or flaws, directly on the same 3D model, in real time. Only the coordinates and actions of the users are exchanged, not the model, so that the whole collaboration session is immune to hacking or surveillance.
TechViz provides a VR for business solution for making easy digital design reviews with many collaborators in virtual reality, even if they are not in the same location. Discover why other companies chose our solution for their product review.
More articles about VR in the industry: