Virtual reality expert organizations noticed that one of the main reasons why firms were not yet ready to invest in VR technologies was the absence of real ROI (return on investment) of VR statistics. Still some companies have taken the plunge and now have the benefit of hindsight to tell how much has virtual reality impacted their gains.
1. Cost VS Benefits of a virtual reality solution
Virtual reality solutions offer many benefits. First of all, it represents a way of both saving time and sparing money while increasing the quality of your service/product. In order to be able to compute the effectiveness of your VR solution, you will have to quantify accurately improvements. You may for example count the number of design errors detected before manufacturing a practical prototype. Such use of VR can lead you to 30% of time saved.
To measure how significant is the gain brought by this input, you need to put it in contrast with the amount of money invested corresponding to the 30% time saved. The price of VR devices such as headsets has a lot decreased for the last 6 years and now are very affordable (count around 1000€ for a professional-use headset). There are other VR systems which are a lot more expensive but more suitable and effective for collaboration like a Powerwall, LED Wall, Immersive Room. In addition to the device, you will have to buy a VR software such as TechViz to display all your data in your VR system.
Finally, if you want to get a quick ROI on your VR system, you need to sell a product with high added value to compensate the labor cost as well as the search for perfection.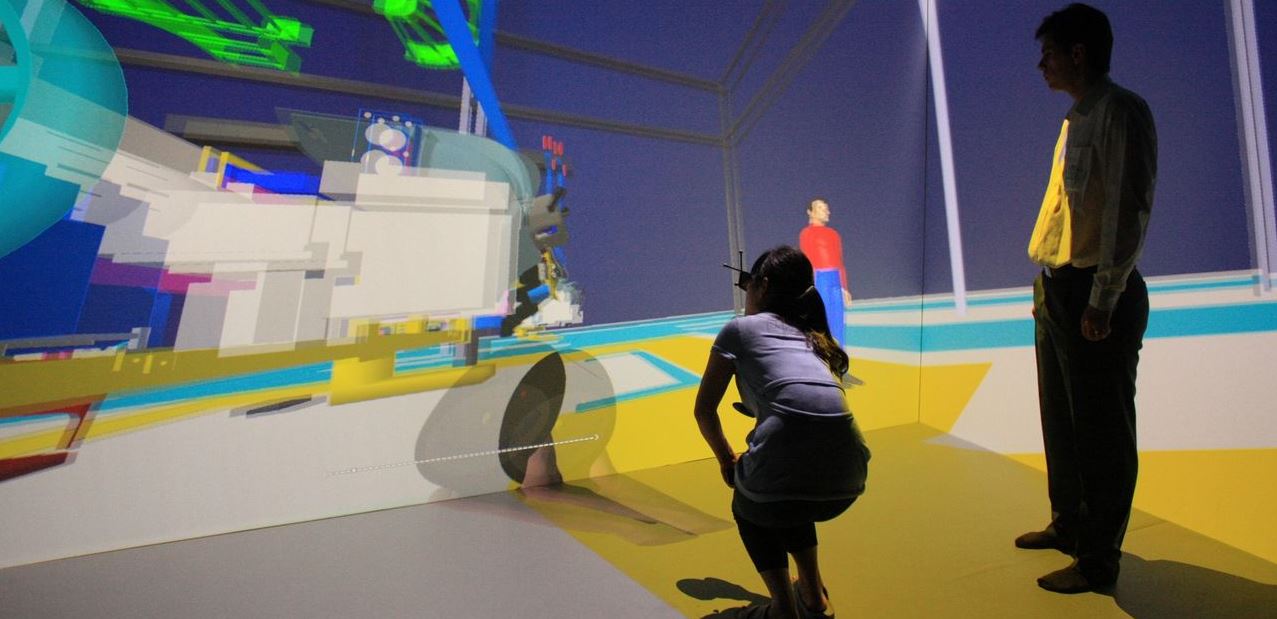 2. The ROI of VR in Engineering
What VR brings:
In Engineering, VR allows virtual project reviews and virtual collaboration. Those 2 functions of VR add high value in the progress of a project.
VR helps:
reducing time to market
reducing costs in design errors fixing
improving product & process quality
fostering innovation mindset
How much does it bring?
According to a study from Capgemini, "three in four companies using VR can attest to operational benefits of over 10%" (http://bit.ly/3c2T5QJ)
Nvidia reported that "projects that fully integrate VR technologies are seeing a 60-65% reduction in the number of design issues". When used correctly, ROI of VR can quickly be measured a few months after its integration.
Decrease time to market
VR brings a lot more efficiency in the testing process. Without use of VR, testing process is sequential, based on availability of physical prototypes. On the other hand, with VR, testing process is simultaneous and starts way earlier in the multiple stages.
Also, virtual reality enhances teamwork because it allows showing team's challenges and makes understanding easier.
One of our customers: Embraer, took only 38 months to complete the development of the EMBRAER 170 (E170) compared to the previous one (ERJ145) who took 60 months to make. Return on investment of VR is measurable in terms of time saved. (http://bit.ly/2vbyE3C)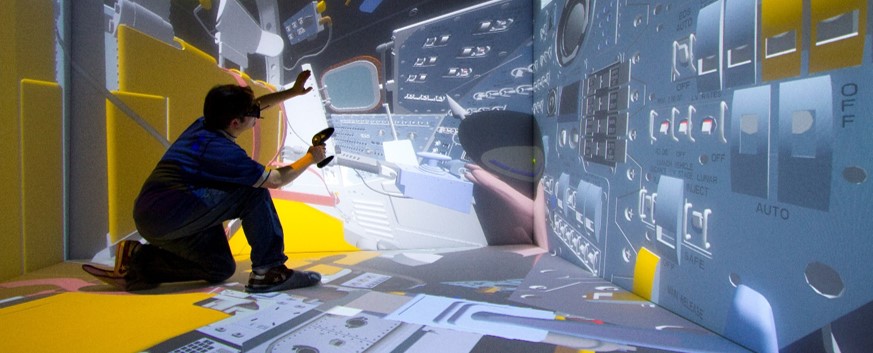 Reduce cost of Redesign
Multiple points of view: With the use of VR, the audience navigates through the design multiple perspectives, raising more potential issues, whereas without VR, the designer leads the audience only through his own perspective.
VR is very efficient in cost saving, giving the ability to detect issues way earlier than before using VR.
Example: the Penn State Ice Rink
Numerous adjustments to the office space were made at no cost to construction as a direct result of the first CAVE visit, directly averting over $475,500 in changes after or during construction. The total amount of the redesign cost raised to -$500k (http://bit.ly/2HOT9Wv)
Improve product/process quality:
Instead of having tests at the end of the development cycle, VR allows you to lead tests throughout the development cycle, which comes down to the creation of a more mature product.
Example: Ford
Ford uses VR technology to identify, and then engineer alternative actions by humans captured by body motion sensors during assembling, which has resulted in a 70% drop in employee injuries and a 90% reduction in ergonomic issues. (https://ford.to/37ZlfsZ)
Foster Innovation:
Virtual reality is a technology that provides endless opportunities to make proves of concept. Besides, VR makes it easier to push new ideas & projects forward in front of top managers before it gets nipped in the bud.
Example: Lockheed Martin
Even though this aspect is hard to quantify, VR enables Lockheed Martin to stretch the limits of what's possible and the possibilities seem limitless. (https://lmt.co/2HOgRSD)
3. More and more companies are convinced of the ROI of VR
In all industrial sectors, whatever the engineering project, design errors are inevitable. If detected too late in the development phase, these errors force the teams to go up the entire design chain (back to the drawing board, design modification on CAD, creation of new prototypes, new tests, etc.) thus implying exceeding deadlines and budgets.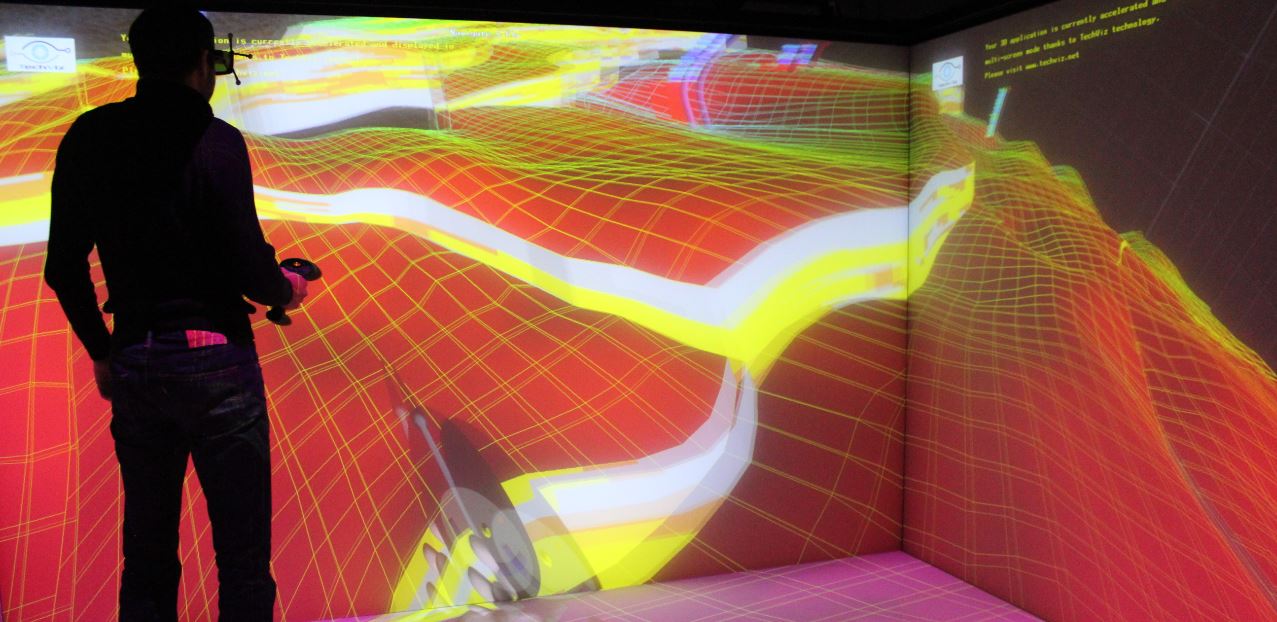 According to Capgemini research institute's study (published in September 2018), 82% of the surveyed companies that have integrated VR in their processes (603 companies) claim they obtained expected results or results beyond their expectations thanks to VR & AR technology. 50% of surveyed companies which haven't adopted VR/AR yet say they wish to start using this technology within the next 3 years.
VR is a technology mature enough today to be totally trusted on its ROI. It is considered today in engineering as great project performance booster by most of the biggest companies in the world. And the future of vr technologies promises even more.
Still having doubts about the ROI of virtual reality? TechViz may help you in the development of your VR collaboration projects. Our software enables you to display 3D models in a VR system (such has headsets, powerwalls, immersive rooms) directly from any CAD without converting any data. Feel free to contact us for any request regarding your VR collaboration project or regarding our software.
More articles about working with Virtual Reality: