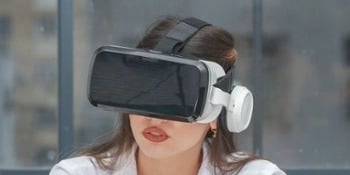 Updated on january 12, 2023
Virtual Reality has become a common fixture in today's society: whether it is for entertainment or for business, for technological reasons or safety requirements.
VR is everywhere with a broad variety of industrial application, and the potential to revolutionize many others. The potential of virtual reality technology is endless and drives digital transformation
VR is an innovation that's been around since the 90's and - even though companies are more and more preoccupied by digital trust - VR is now widely used in the professional area. It is transforming today, and gives everyone with an engineering background the possibility to shape tomorrow. Thanks to virtual reality, engineers and developers can predict and solve issues before they happen.